About Bandisoft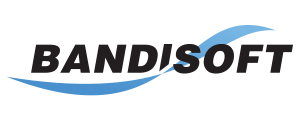 Founded in 2008, Bandisoft International Inc. has developed and distributed PC based application software.
Honeycam, the animated image maker/editor
Honeyview, the fast image viewer
We will continue to develop better software that anyone can trust and easily use.
Contact Us
Free software developed and distributed by Bandisoft can be freely installed and used anywhere including home and business. Paid software can be installed and used with its free version.

<!DOC TYPE html>
| | |
| --- | --- |
| Address | 10F, 21, Gukhoe-daero 62-gil, Yeongdeungpo-gu, Seoul, 07236, Republic of Korea |
| Tel. | +82-2-786-0267 |
| E-mail | apps@bandisoft.com |
If you have any issues or questions related to our software, please contact us at Bandisoft Forum or apps@bandisoft.com.